We're taking a pause for a cause this February
Hi Everyone!
We're taking a pause (some of us from alcohol and some from chocolate) for a cause this February to challenge ourselves and support Australia's youth. 
We will be raising funds for disadvantaged young people in Australia in a variety of programs to help them overcome mental health issues and the impact of abuse and neglect, find safe housing, tackle drug and alcohol problems and connect them with youth workers who will ultimately allow them to stand on their own two feet.
We are trying to raise as much as possible and have set ourselves a fairly low bar, so please give to watch us forgo things we enjoy, while being part of a proactive program that assists disadvantaged young Australians. 
Thank you for supporting our febfast challenge.
Thank you to our Sponsors Caraniche Shiranee Lambert Bruce Bennett Vina Chauhan Anonymous Anonymous Luke Henderson Damian Chauhan Nick Lem Dinesh Chauhan Stephen Winspear Sarah Wilson Damian Chauhan Paula Messer Darren O'sullivan Darren O'sullivan Lori & Ads Sharney Jenkinson Alana Oehm Katy Brooksbank Marjorie Quinn Kath Sudholz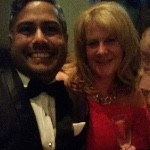 Joanne Coleman Luke Meehan Sheryl Turton Julie Svensson Helen Messer Mark Lawrence David Wells Bo Phillips Anonymous Ankush Chauhan Bela & Dinesh Anand Margot Pogos Sally Thorpe Andy And Shari Meredith Allie & Simon Emma Stallworthy
Clare Kelly Amanda Storey Cathy Meredith Amanda Storey Anita Thyssing Lucky Star Anonymous Time Out Pass Time Out Pass Time Out Pass Time Out Pass Justine Heath Erica Dobson Tia Thuringer Nick Allen Kat Stanley Holly Turton Baby Meredith Ploppy The Slopper Brett Parkinson Sarah Adams Belinda Balmer Kc Helen Messer Anonymous Anonymous Anonymous Peanut Butter Anonymous Val Wilson Siobhan Donohoe Mary Atkinson Lindsay Oldfield